What's on at a Jobchange near you
To find out what courses are on and where download the file, if you want to book in and ask for a call back then click contact us right now: Contact us.
Whats on in December 2022
Course Dates December 2022 - Courses
This month Jobchange Wolverhampton opened the warm hub, sharing warmth, hot drinks, biscuits, cakes and a friendly chat, and benefits advice to all in the community who need it.
We are collecting for Save the Children this month, donations on the link provided would be gratefully accepted.
Look at new course dates in readiness for the New Year attached and not forgetting the Jobchange Winter leaflet is on its way to you.
Whats on in November 2022
Course Dates November 2022 - Courses
Happy Halloween All.
Please find your monthly course date information.
We have some exciting workshops and job search groups starting Monday 7th November. Customers can just drop into sessions or can be booked in the usual way by calling your nearest site, emailing or filling out the form on the website.
We look forward to meeting you on Walk-in Wacky Wednesday!
Whats on in October 2022
Course Dates October 2022 - Courses
Look out for the Jobchange Halloween Jobs Fair 29th October 10am - 2pm lots of great companies completing face to face interviews, call us to book in or just turn up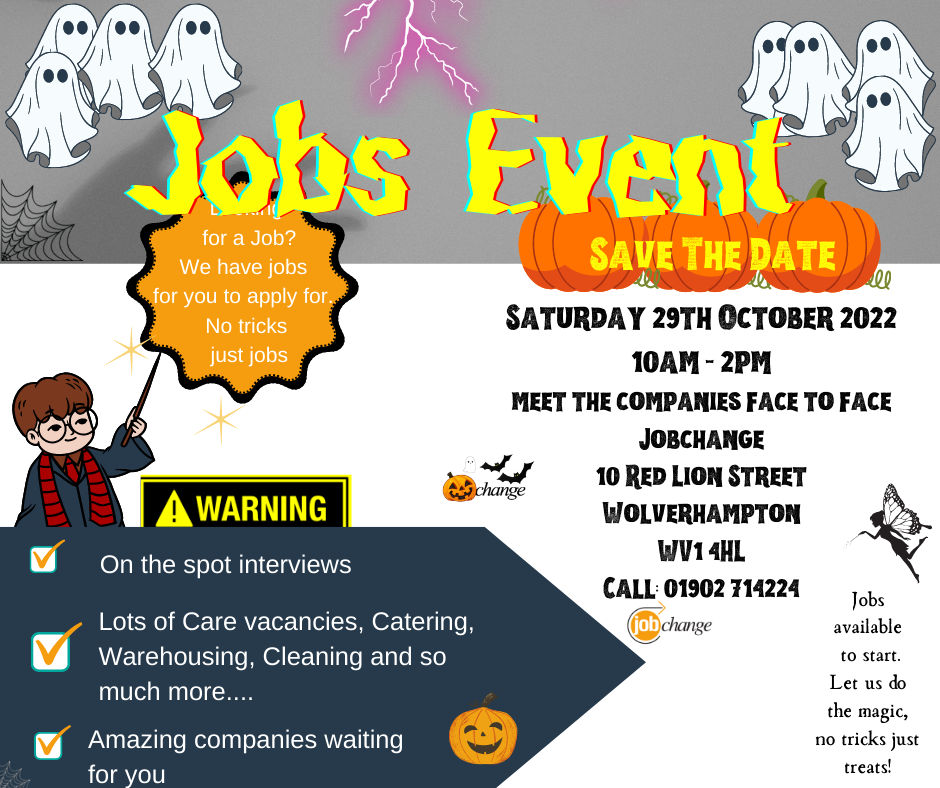 Whats on in September 2022
Course Dates September - Courses
English, Maths and ICT functional skills book your place today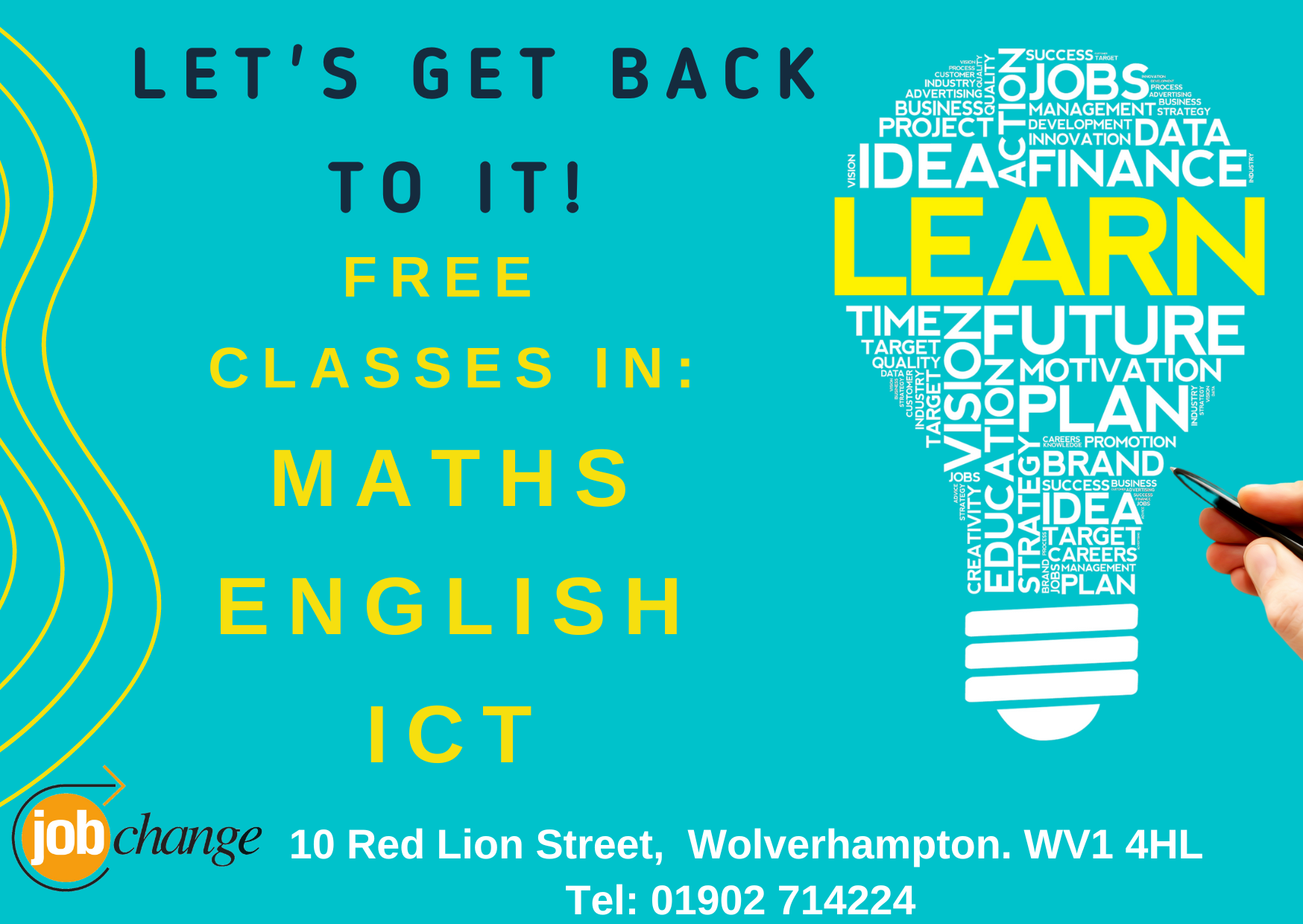 Whats on in August 2022
Benefit Busters have arrived and they are helping you to claim Billions towards the rising costs of household bills, calls us for your free Benefits check up:
Call Walsall 01922625079