September 2020
September has seen many changes through the doors of Jobchange continuing to follow COVID rules. Many in-house courses are running such as Level 1 in Construction, Care Courses, ESOL and Functional Skills. We understand customers are still anxious and we continue to run on-line courses and advice sessions, so yes you can still get your CV completed over the phone. To find out more checkout our Newsletters at the bottom of this page.
August 2020
The doors are open safely from 9:30am to 2:15pm daily in Wolverhampton and Walsall, call us for an appointment 0800 122 3510.
Check in at our new look reception and meet Sophie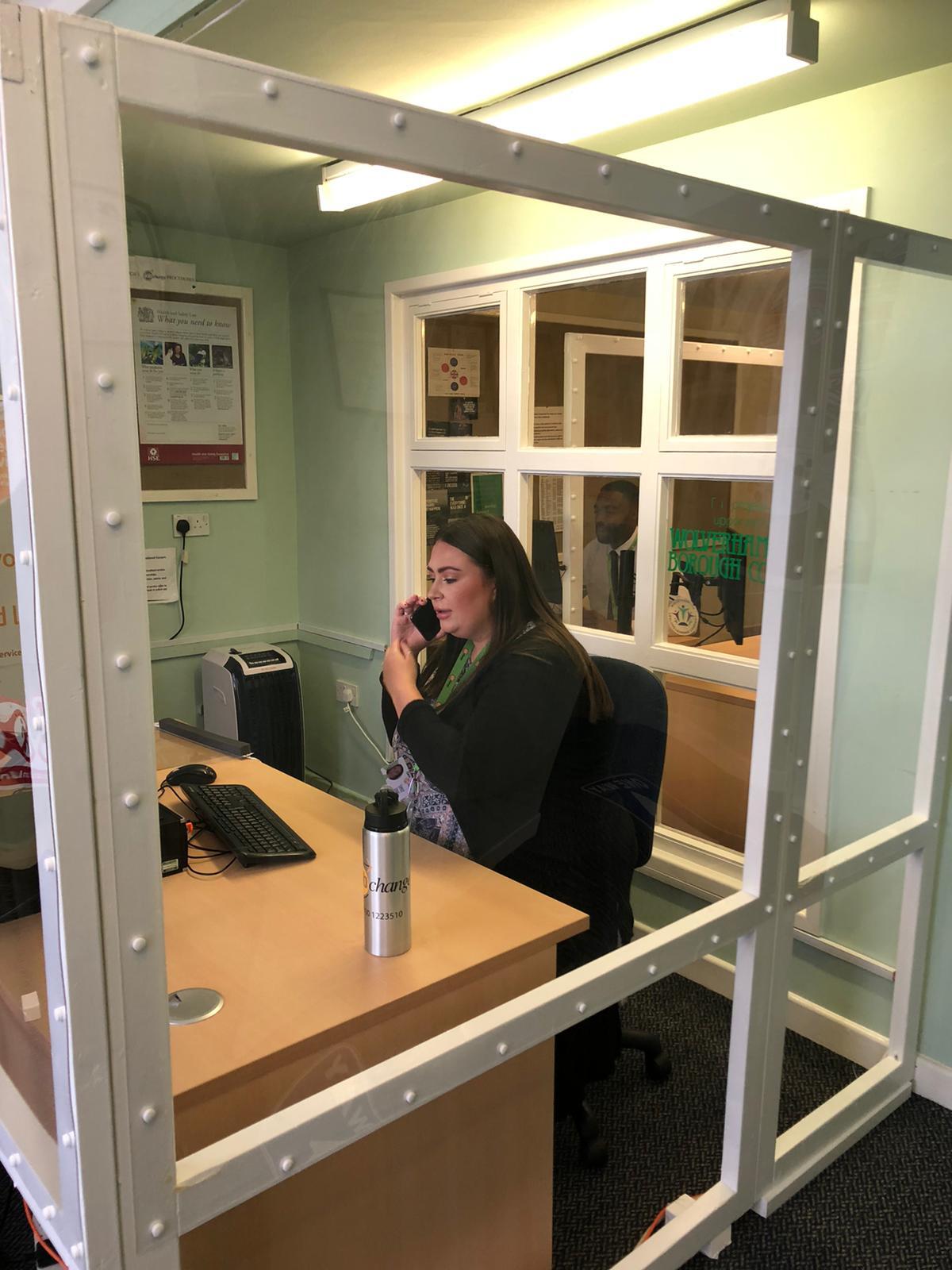 Get your CV and careers advice with Harun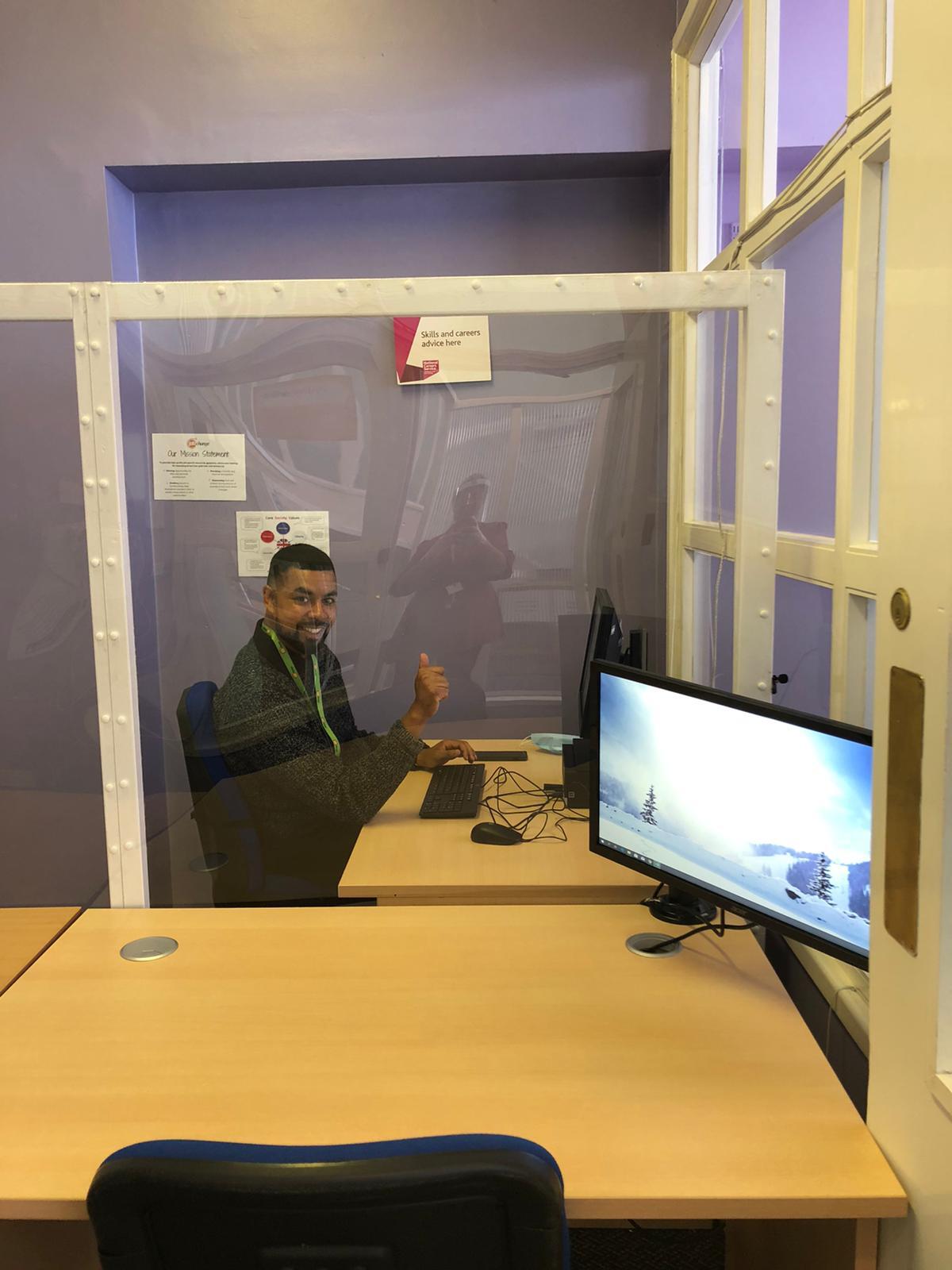 Checkout our new look Training rooms
July 2020
KEEPING SAFE AT JOBCHANGE
Risk Assessment
As we aim to open our doors from the 5th August we share with all our customers our latest Risk Assessment
Safety Card
To ensure all staff, customers and visitors are kept safe from Covid they will be issued with the following safety card on arrival at all Jobchange sites when they open. We will be maintaining a 2 meter distance, we are supplying masks to those who require one along with gloves.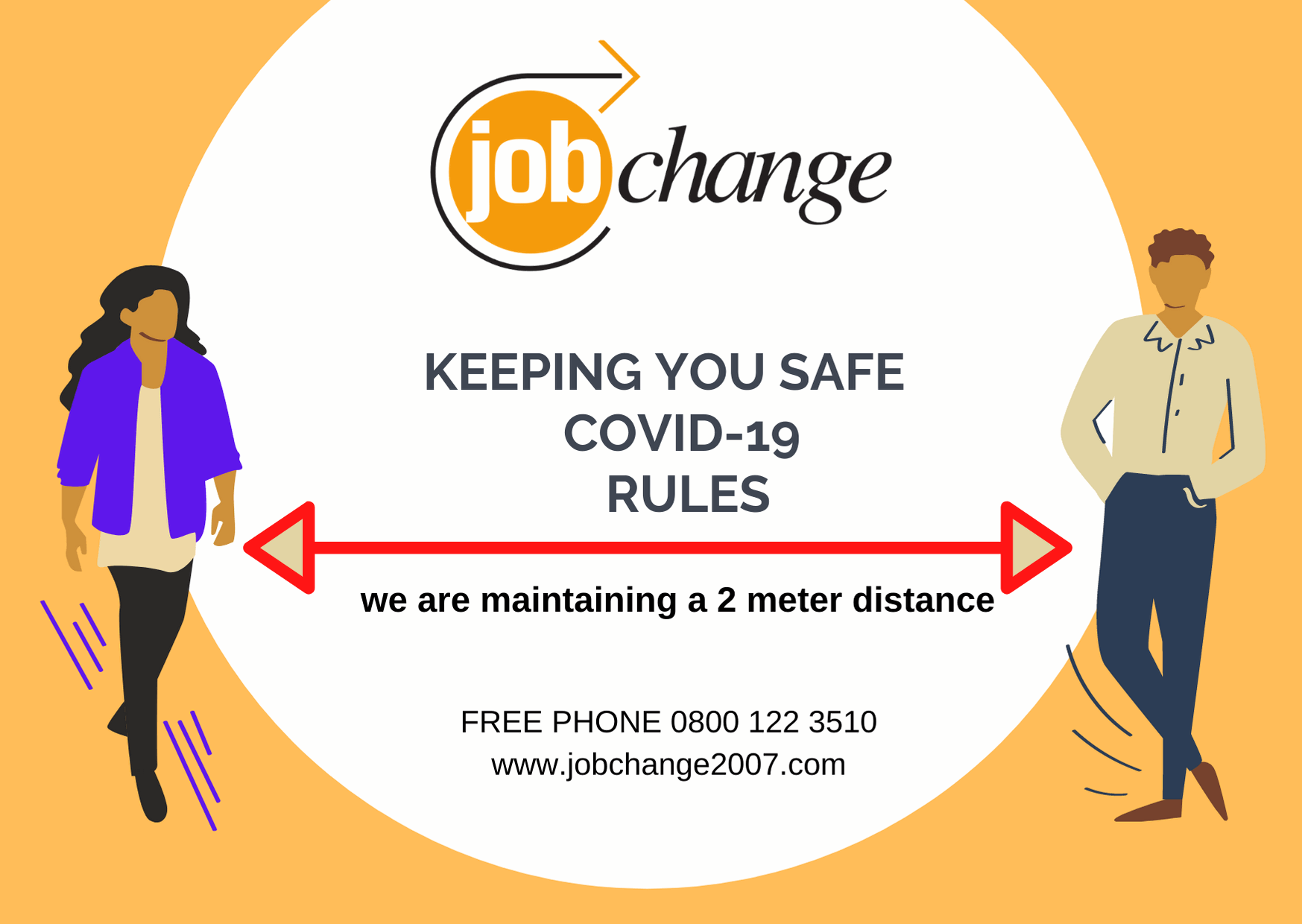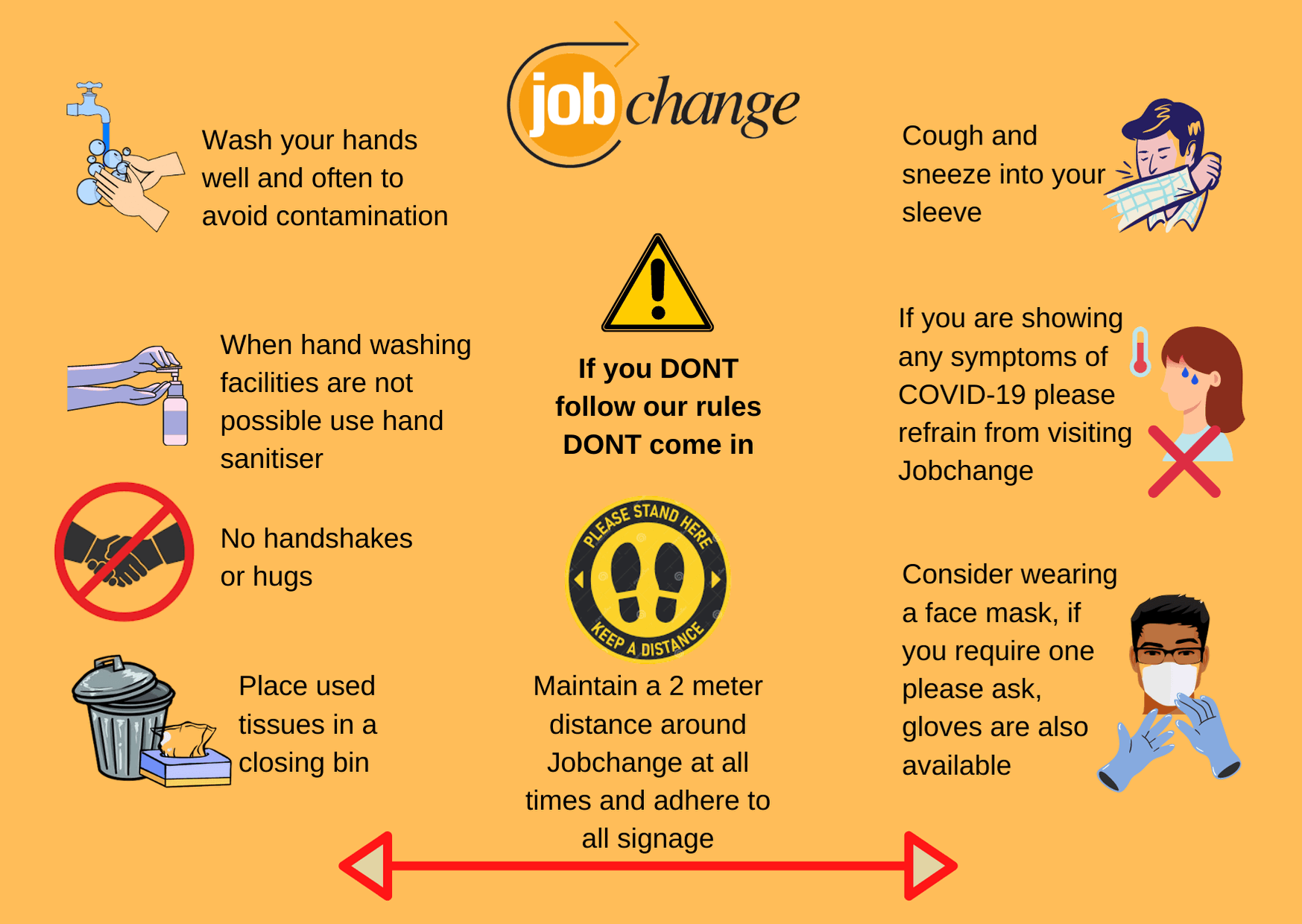 April 2020
Due to Covid-19 Jobchange have made changes to courses provided. The following courses are now available online until further notice, to book your place please call 0800 122 3510 or email info@jobchange2007.com:
ON-LINE COURSES
Food Safety For Catering
Emergency First Aid E-Learning
Principles of COSHH
Principles of Fire Safety
Health and Safety within the Workplace
Customer Service
Asbestos Awareness
Safe Moving and Handling in the Workplace
Take a look at the Jobchange working from home video at all the services we are still able to offer from the comfort of your own home.
---
To find out more read the Jobchange monthly newsletter: