Learn English with Jobchange
If English isn't your main language an ESOL course (or English for Speakers of other Languages) could be very useful.
There are no prior learning skills required for taking this course. Pre-Entry Level ESOL for Beginners is designed for customers who wish to learn the basics of reading English to increase their understanding and proficiency in speaking and reading English.

Taking this course will help you work towards higher entry Levels, in reading, writing and general communication in English which will make it easier to:
Improve your chances of finding work
Talk to doctors and teachers
Understand the laws and customs of the UK
Do a course and get a qualification
Help your child with homework
Pass the Life in the UK test and become a British citizen
Jobchange offers this ESOL course free of charge. Pre-Entry ESOL for Beginners is not a formal qualification but will assist the customer in developing the skills needed for life and work in the UK.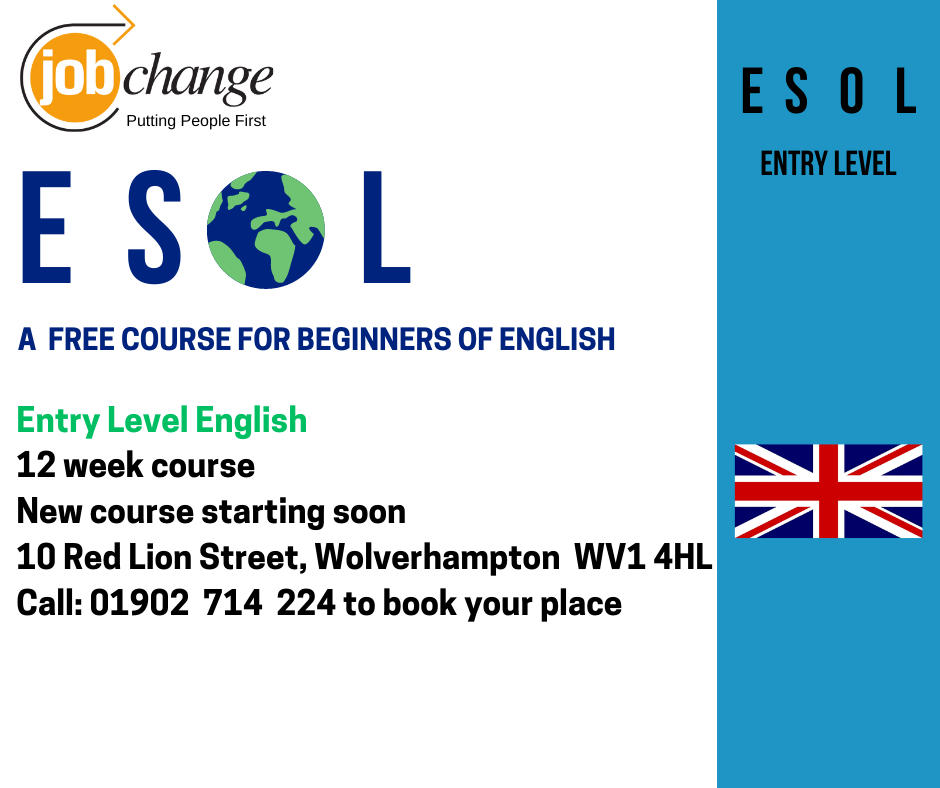 ESOL Progression
Upon successful completion of this course a customer will be eligible to enter up to entry level 3 courses making this course an excellent foundation upon which to build.

Wolverhampton: 10 Red Lion Street. WV1 4HL - 01902 714224
or call our freephone on 0800 122 3510