Functional Skills
Currently Jobchange are offering these qualification via post due to the Governments announcement concerning Covid19
Functional Skills qualifications are designed to enable students to develop confidence and fluency in Maths, English and ICT. They equip individuals with the practical skills to get the most out of education, work and everyday life and to help them function more confidently, effectively and independently.
Jobchange offer Functional Skills in Maths, English and ICT at Entry Level 1, 2 and 3.
to sign up for your FREE Functional Skills cal 0800 122 3510.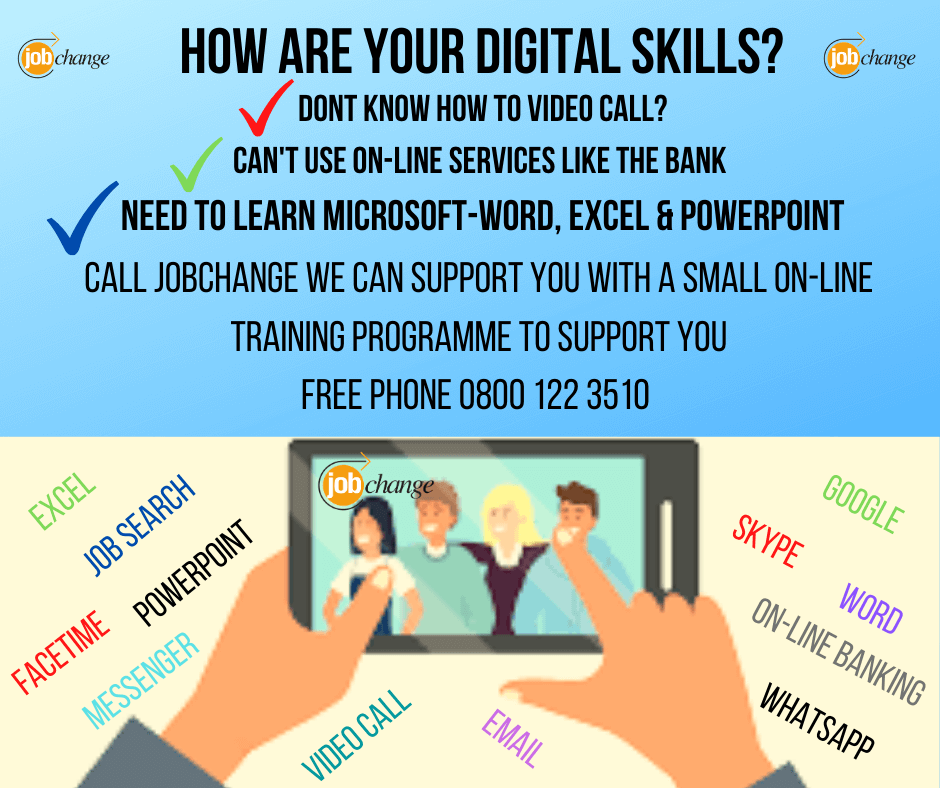 Jobchange are also offering free courses to update your digital skills
Do you know how to Job search?
Can you use on-line services like the Bank, HMRC, order a taxi, order a take out, attach documents?
Hows your Microsoft Office, do you need to learn - Word, Excel or Powerpoint?
Call Jobchange now to book your appointment and you will be well on your way to improved digital skills.